---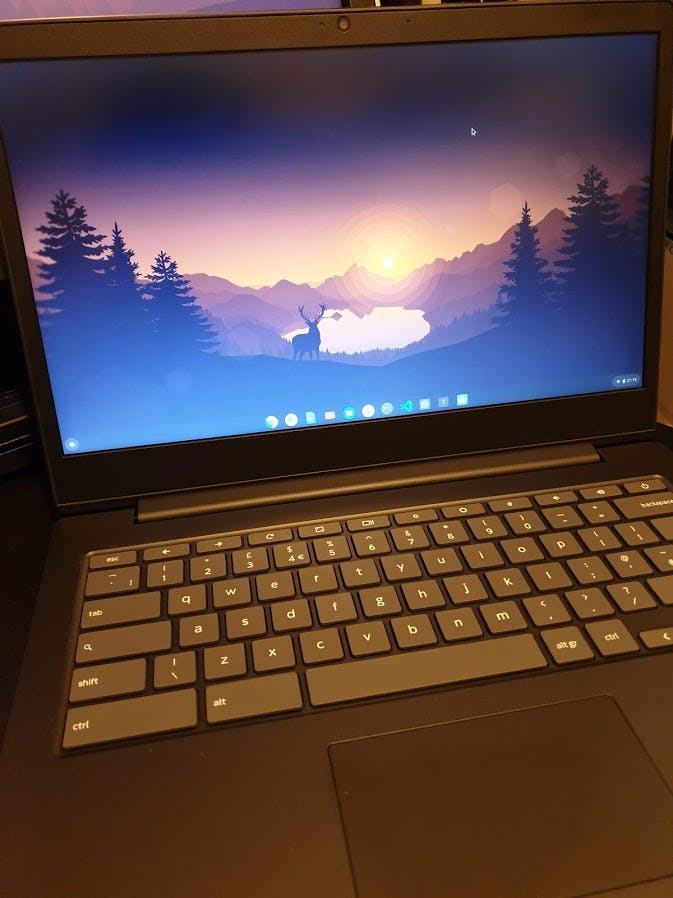 I had been waiting ages for the right price on a Chromebook and finally pulled the trigger and bought myself a Lenovo S340 Chromebook on a pre-black Friday deal from PC World's eBay store + eBay 20% OFF so got it for £161.. bargain!
I own a Thinkpad x230 but with a 6 cell slice battery it does add a considerable amount of weight to lug around, so wanted something simple for just browsing the web and video streaming, it had to be 1080p as there's a lot of Chromebooks in the £100~£250 pound range but many are TN panels with 1366x768 which is similar to the x230 but I want that HD life!
Before purchasing I had in mind the Lenovo S330, I looked at the Lenovo 2 in 1 convertible C330 but while it has a better touch screen, it would be 11 inches I just wanted something a little bit bigger and wasn't overly keen on the colour. While I really would love a Pixel Book or Slate these were just way of out my budget.
Show us the specs!
| | |
| --- | --- |
| Screen | 14 inches TN LCD |
| Resolution | Full HD 1920 x 1080p |
| Processor | Intel® Celeron™ N4000 Processor |
| RAM | 4 GB DDR4 (2400 MHz) |
| Storage | 64 GB eMMC |
| Weight | 1.4 kg |
| Ports | 2 x USB Type-C, USB 3.1 x 2 |
| Battery | 3-cell Lithium-ion (Up to 10 hours) |
First Impressions on the S340 Chromebook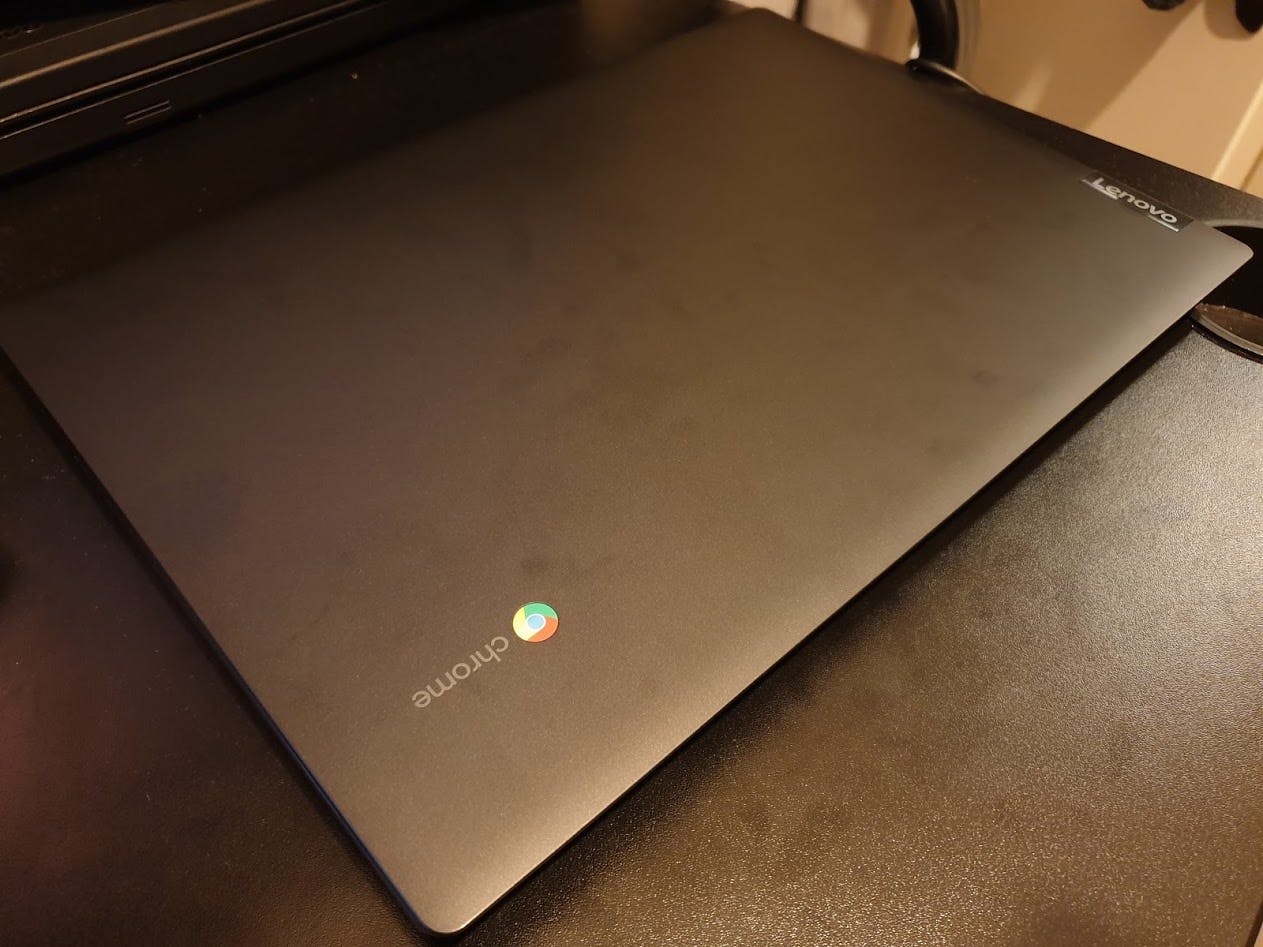 When unboxing the Chromebook, I did love the simple black colour and minimal design and logo placements on the top, to some people this might be boring but to me much like the Thinkpad range its slick and just very clean looking and happy with its plastic build, one thing to note is the case a fingerprint magnet so wont stay pristine for long!
How's the keyboard?
The layout of the keys does take some getting used too, I do miss having full sized keyboard especially for gaming as a lefty! (yes I use arrow keys and numpad). There's no caps lock but arguably who uses this anyway except for when you accidentally turn it on? Also no home/pageup or down keys so might take some getting used to for any kind of coding.
The keys themselves have a bit of travel so you do get some feedback when pressing buttons, they aren't silent so there is still a bit of clacking when typing but not quite mechanical keyboard decibels levels!
What about that Screen tho?
Initially when playing around on the chromebook for awhile I do love the 14" screen size and full hd (you do need to change this once you first setup the chromebook as the default isnt 1080p). Being a TN panel you are going to have issues with screen angles but realistically unless your trying to lay down in bed trying to watch a movie etc you are probably going to be putting yourself at the perfect viewing angle most of the time. But on the plus side your nosey neighbours on the train/coffee shop are gonna struggle to see your screen also!
The colour's are a bit flat/washed out but it's not an IPS panel and likely a budget TN one at this price range so you really need to put this into perspective and for the price I paid i'm happy and can live with this for what I need it to do.
What do you love about the S340 Chromebook?
I love being able to just open the screen and boot up the browser/youtube, no waiting for the machine to boot up from scratch and when I am done just close the lid for next time.
The S340 supports Linux and andriod apps, the S340 isnt touch screen or at least the model I bought isn't so you can run into issues with apps but I plan to mostly just use web based apps.
Linux support is great you can install all your favourite applications not available on the android store such as VS CODE, you can jump into the terminal to SSH and other Linux commands and also get to practise my python within the Chromebook!
Chrome OS is great if you are already within the Google ecosystem with your password etc all saved and smart unlocking via your android phone.
USB C charging is also a massive plus as my Galaxy Note 9 is also USB C so means I just carry one charger with me, instead of propitiatory laptop chargers.
S340 Chromebook is a gaming machine!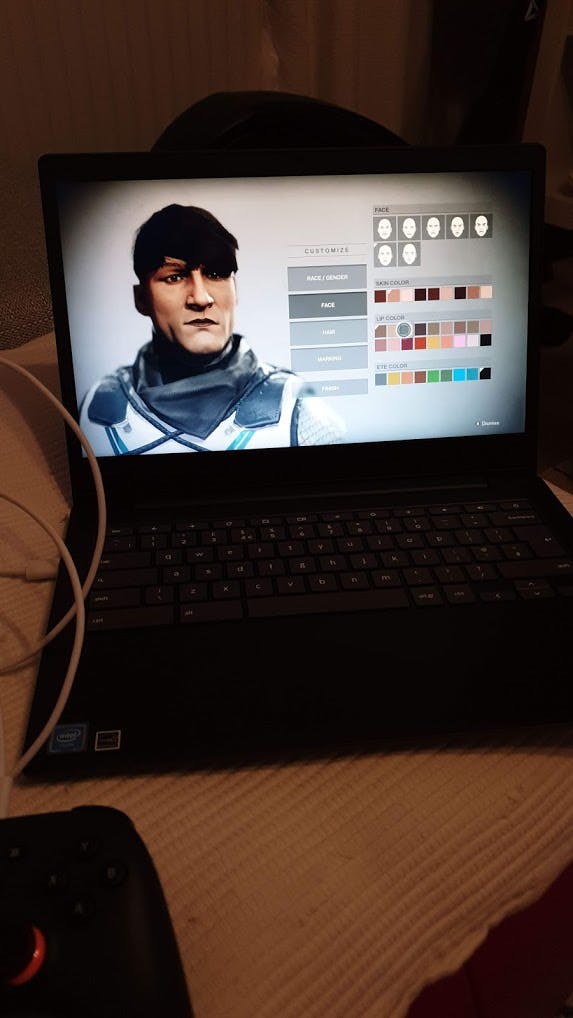 Ok that's a bit of a bit of stretch but if you are a early adopter of Stadia like me then it's really true, you can now play all the latest AAA supported games on this laptop, I was happily playing Destiny 2 on the laptop with no issues, also as the laptop isn't actually running the games its battery life is just as good, so will be my go to device if out travelling.
Would you recommend the S340?
If like me you are just doing the basic's on it then it will serve you well and the screen size is nice, the colours and TN panel could bother some people but I can live with it. Sound isn't amazing but if you wear earphones or earbuds you wont notice.
I wouldn't recommend paying the full price £299 as there are possibly better alternatives but if you can get it for the price I paid (£161) or less I say go ahead and treat yourself as it's a fairly new model with Linux support and supported until 2026 which will be amazing if it lasts that long!